Me & my 88 friends weekly podcast
All blogs and podcasts are for educational purposes only. There is no support, advertisers or income gained from the information provided. Anything that is closely related is coincidence. Everything contained is covered in the Fair Use Act. Any 3rd party pictures or information is also for educational purposes and covered under the Fair Use Act. Please read the website terms for more information.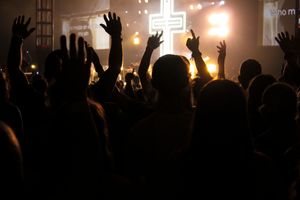 Events
Please stay up to date with us on Facebook
Please join me every week with my podcast "Me and My 88 Friends"
We are actively booking concerts and speaking engagements for the coming year.  If you are interested in booking Lawrence, please contact him at lchewningjr@sc.rr.com or call at (843) 260-0556
Newest Release
Living In The Shadow
Lawrence Chewning
Lawrence Chewning has been writing and singing music since the heyday of the Jesus Movement of the early 1970's. This was the time frame when what later became known as Contemporary Christian Music was being formed. This is Lawrence's tenth project and draws from a variety of styles. It is piano-based and has tinges of blues, gospel, country,
Lawrence Chewning has been writing and singing music since the heyday of the Jesus Movement of the early 1970's. This was the time frame when what later became known as Contemporary Christian Music was being formed. This is Lawrence's tenth project and draws from a variety of styles. It is piano-based and has tinges of blues, gospel, country, Celtic, and even has a touch of Latin on one of the cuts, and for this reason, it is not easy to pigeon-hole into one, specific genre of music. The lyrics are spiritual and Christian-oriented
Read more…
0:00/4:36

0:00/5:08

0:00/2:51

0:00/4:12

0:00/4:18

0:00/4:20

0:00/3:44

0:00/4:23

0:00/3:38

0:00/3:43

0:00/3:10